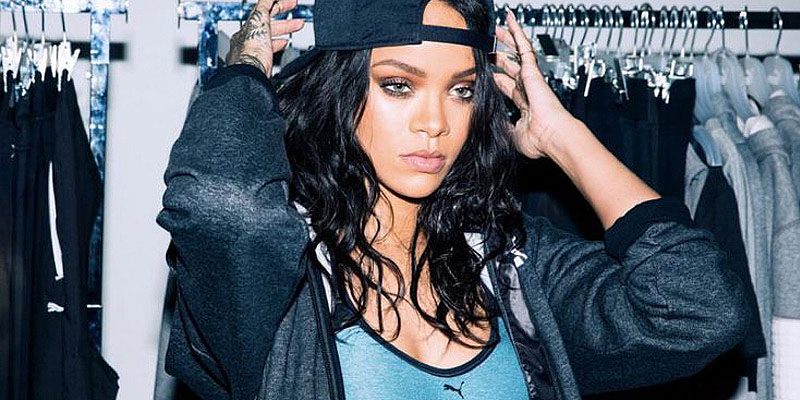 In the Victoria's Secret Fashion Show to Dior's creative choice, these are the very best international fashion news reports of the week.
Puma by Rihanna to Show at New York Fashion Week
This week it has been announced that Puma by Rihanna will be showing in New York Fashion Week as part of its Fall 2016 shows. Rihanna is just one of numerous celebrities now trying their hand in fashion design and appears to be tackling the challenge nicely. The singer has held the position of creative director of Puma for approximately a year and looks set to continue in the role.
Rihanna declared the February 12th, forthcoming series in a manner that was somewhat sneaky and extremely subdued. She listed VIP tickets to the show as auction items for the approaching Paddle8 auction that was made to benefit from Clara Lionel Foundation which Rihanna founded in 2012.
The bidding for those rare tickets has been tipped to begin at $15,000 with the winner to also get flights to New York, a pre-show styling bundle, backstage access, an invitation to the after-party and presents!
Films of Prey Secures $15.5m Funding Backed by Nordstrom
Australian startup, Shoes of Prey has raised an incredible $US15.5 million in its latest round of funding.
Popular both in Australia and abroad, Shoes of Prey allows consumers to design their own sneakers. The predominantly online business recently transferred its headquarters to Los Angeles to address its growing economy. With this additional funding nonetheless, Shoes of Prey will have the ability to boost its operation and further develop its retail presence in the U.S.
 
High-profile U.S. merchant, Nordstrom has been actively involved in this round of funding, showing support for the footwear industry. This investment appears to be a natural extension of this retailer's current participation with Shoes of Prey. A number of Shoes of Prey Design Studio stores are currently operational in Nordstrom stores which makes the 2 businesses already intertwined.
 

A photo published by @shoesofprey on Dec 8, 2015 at 6:59pm PST
Dior's In-House Design Team Takes the Reigns
It has been two months because Raf Simons announced that he was leaving Dior and left everyone wondering who would replace him. Though a lot of names are thrown around, Dior has attempted to put those rumours to rest by announcing that its next two collections will be managed by its in-house design group. The group is tasked with heading-up the Spring 2016 Haute Couture series, to reveal in January, and also the Fall 2016 Ready-to-Wear collection, to show in March.
It's a bold move for the luxury style house in this age of star designers. But by doing so the home allows room for the possibility of deciding to grow in-house designers over hiring high-profile outsiders. Of course the rumour mill still spin with the names of potential new creative directors for Dior. Top of this rumour list? Alber Elbaz who was up until recently creative director of Lanvin.
Alexander McQueen Returns to London For a Single Season Only
Alexander McQueen has announced its return from Paris to London for one season only. The London-based fashion house traditionally shows in the more prestigious Paris Fashion Week but will next year take its Autumn/Winter 2016 collection back home to London Fashion Week. Together with the program published this week for LFW, Alexander McQueen is set to appear in catwalk arrangement on February 21.
The return of the luxury brand looks set to improve London Fashion Week and draw an audience as it did in its early years. In another drawcard for the event, British manufacturer Mulberry can be scheduled to come back next year.
Victoria's Secret Fashion Show 2015 Goes Off With a Bang
It has been a long wait but the Victoria's Secret Fashion Show for 2015 finally came. And what an amazing show it was! With five segments this year's show took us through the topics of Boho Psychedelic, Portrait of an Angel, Exotic Butterflies, PINK USA, Ice Angels and Fireworks.
The stunning Behati Prinsloo opened the show as well as also the ecstatic energy radiated from her. This mood continued throughout the series, through ensemble changes, intricate set changes and terrific performances from The Weeknd, Ellie Goulding and Selena Gomez. Newcomers into the VS runway, Kendall Jenner and Gigi Hadid also beamed happiness as they made their first walks for the show.