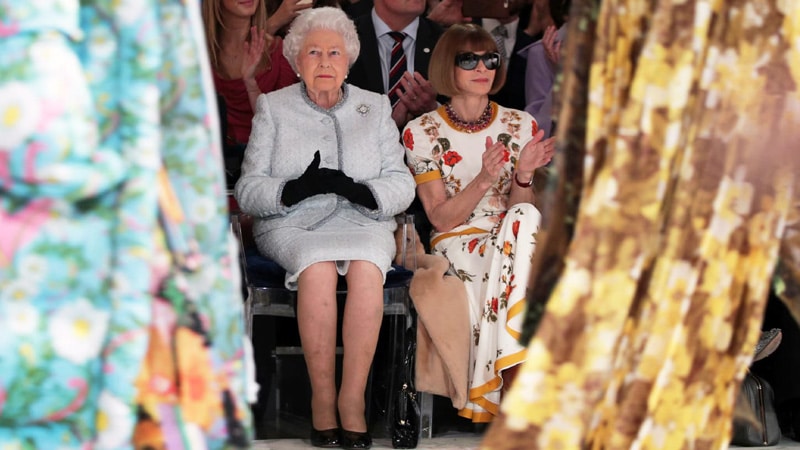 This week in fashion, The Queen sat front row at fashion week, Anna Dello Russo put her hottest outfits up for sale, and Gucci showed their support for gun control. Find these stories and much more as we reveal this week's top global fashion news.
Louis Vuitton Unveils Time Capsule Exhibition at Melbourne
for more than 150 decades, Louis Vuitton has transported people around the world with the tales it moments and illuminates it inspires. From the creation of the first, must-have travel backward in 1858, to the fashion-forward collections and collaborations these days, the brand is present in a constant state of reinvention. Now, because of this, a new exhibition has landed in Melbourne, which explores the evolution of this historical fashion house.
In the 24th February to the 21st March, Melbourne's 'Fashion Capital' Chadstone will sponsor the Louis Vuitton 'Time Capsule' Exhibition.   The exhibit showcases some of the most essential pieces and rarest documents from LV's archives. Demonstrating the brand's timeless elegance and craftsmanship, it seamlessly brings together the emblems of yesteryear with the innovation of the future. To achieve this, the exhibit separates into six, different sectors. These spaces include a fascinating 'Artisan's Room', where guests can go through the home's craftsmen at work.
Located at Chadstone Shopping Centre on the Ground Floor, Louis Vuitton's 'Time Capsule' is totally free to the public. Opening hours comprise 9:00 am — 5:30 pm Monday to Wednesday and 9:00 am — 9:00 pm from Thursday to Saturday. The display is also available on Sunday from 10:00 am to 7:00 pm.